What does an English family look for when going on holiday??? They seek a sunny place to make the most of the warm weather of course!
This happy family of 5 decided to hit the road to sunny Spain! They also entered our #WinYourHoliday competition so we geared them up with our full range of our anti-mosquito products, so to make sure nasty little bugs didn't feast on them!
The family chose to spend their happy holiday in the Mar Menor region of Spain, right between Alicante and Murcia. Mar Menor is a hypersaline coastal lagoon that provides great + safe bathing in salt warm waters and clays, which happen to have purifying and therapeutic qualities. We wanna go there!
Our bug-protected tourists stayed in San Pedro Del Pinatar considered the heart of Costa Calida, famous for its beaches, fishing flamingos and salt mining. This small town welcomes its guests with 'aguas salinas', bird watching and oopy gloopy (and somewhat fragrant) mud baths.
Interested in visiting??? You can find out more about Mar Menor here: https://www.murciaturistica.es/en/mar_menor/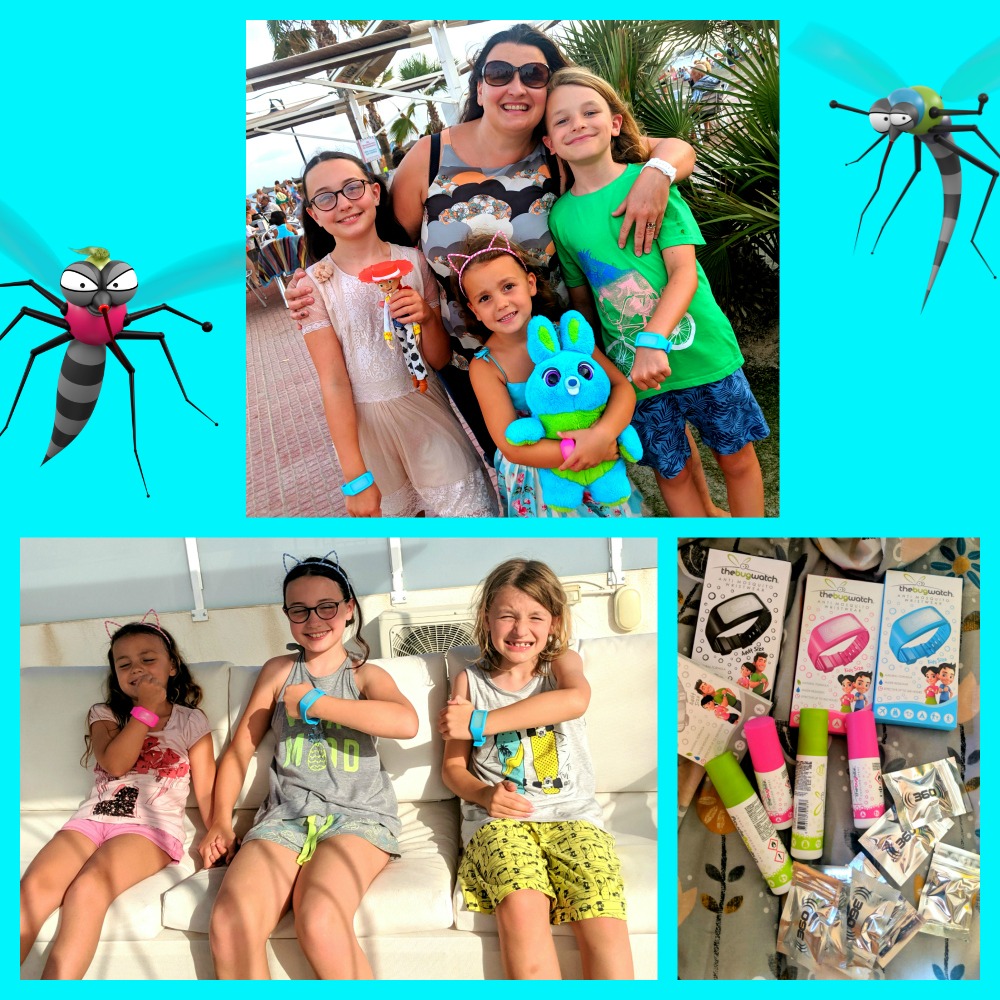 Even though the family had plenty of activities to enjoy, so did the pesky bugs from the area! Karen aka The Mom found out the hard way as the tiny annoying creatures also attack during the day, so she made sure the family were all shielded up during their holiday with our bug watches and sprays!
I'm a total bug buffet whenever we travel and it seems my children have followed suit! So I packed well before we left with all our BugCo supplies. We love your products and have been using them on our last few holidays. We have always found they offer great protection and I'm not exaggerating when I say it's a relief to find something that means I don't end up needing medication! The bug bite spray came in very handy during our first unprotected night. Thanks BugCo! 😊

Karen English, Mom of 3
Going on holiday before September 30th 2019???
Enter our #WinYourHoliday competition to be in a chance of winning the cost of your holiday back!
(((Worth €5,000)))
Sign up here: https://hellobugco.com/winyourholiday/