Where does one get the ultimate sense of freedom if not going camping? ..forgetting about the crazy day-to-day activities and enjoying the simplicity of nature… kaboom to that!
That is why Kirsten, Bart & Baby from The Netherlands chose to spend their holiday at Camping Benelux, Palamós, Spain. Two adults and an 8 months old adventurer explored this family campsite surrounded by a pine forest just 500 meters from the sea! Bliss!
The family entered our #WinYourHoliday competition so we made sure they received a full range of TheBugCo products to take with them on their adventure!
This cozy family campsite welcomes its guests with lively yet still relaxed ambiance, excellent facilities and well-maintained surroundings. It has a pool with a separate toddler area and a wonderful sunbathing lawn. The campsite has ping-pong tables, table football games, a pool table and several play areas. It also has a restaurant, bar and supermarket.
As for activities, you can enjoy pool parties, flamenco shows, circus workshops, face painting, bubble blowing, percussion, family disco or crafty workshops. Watersport lovers can choose between diving, snorkeling, windsurfing, sailing, water skiing and canoeing. All in all, the perfect getaway!
Kirsten, Bart & Baby's holiday coincided not only with a heat wave in the region, but also with a mosquito invasion! ..especially at nights around their tent. Luckily, they were equipped with their bug watches and sprays!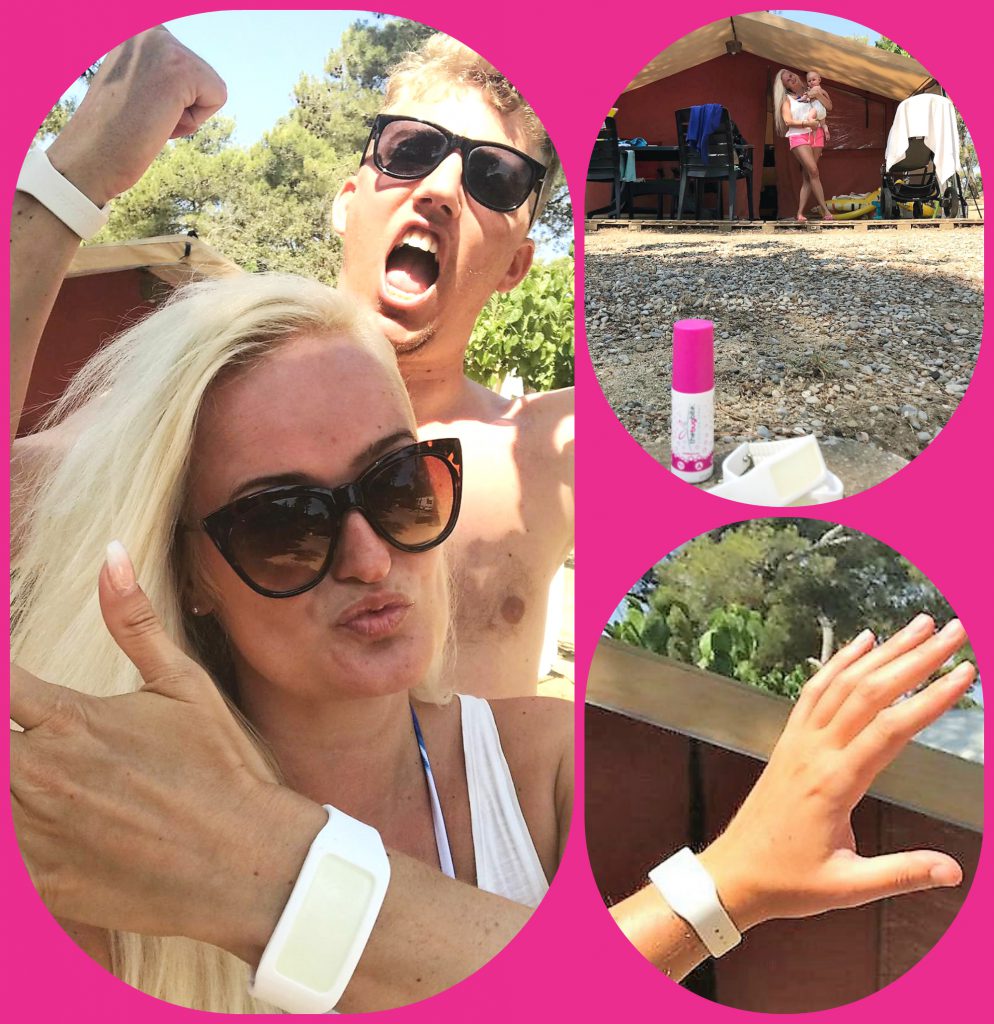 At night around our tent, we had many mosquitoes, yikes! We both used the bug watch during our holiday and for our baby son we used your natural bug spray. We could hear mosquitoes hovering around our heads but they did not attack us! Really happy to enter your competition and thanks for sending us your cool products! Hi5 from us all! 
Going on holiday???
Don't forget to enter our #WinYourHoliday competition to be in a chance of winning the cost of your holiday back!
(((Worth €5,000)))
Sign up here: https://hellobugco.com/winyourholiday/