There is no better summer memory than a real life adventure spent in one of the wildest places on earth. You guessed it! ..An African holiday that is!
For that reason, the three lovely explorers Suus, Stéphane and Cédric from The Netherlands packed their bags and went on vacation to Tanzania and Zanzibar. Their priorities included as much sun as possible and plenty of safari trips!
In order to complete their holiday plans, the Dutch adventurers decided to enter our WinYourHoliday competition so we equipped them all with TheBugWatch + Refills + our all new natural TheBugSpray to help keep them bug-free during their travels.
It was finally time to go! They started their African holiday in Tanzania and Zanzibar. Tanzania is situated in the east of Africa, while Zanzibar is a medium-sized archipelago very close to the African east coast. The most common activities include visiting national parks with a ranger, as there are many to choose from. They were lucky enough to take a safari tour in one of the most popular spots known as Serengeti. Spotting wild animals such as lions, zebras, giraffes and jaguars is a daily occurrence in these areas ..so are swimming in the clear blue waters, stunning beach walks, food tasing, snorkeling and hopping from one island to another! ..and also if it's something for you ..feeding wild animals! Exciting eh!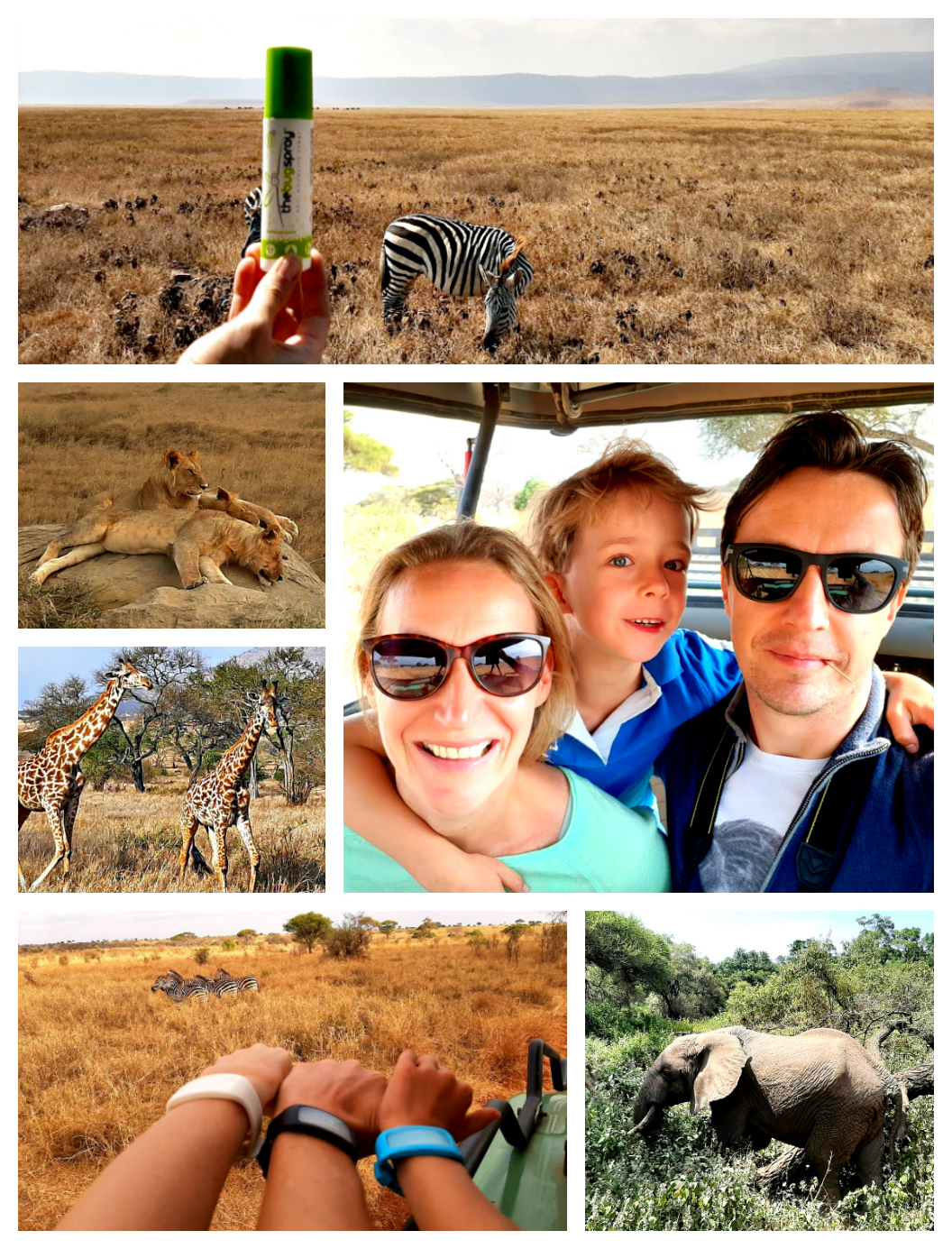 Even though they had so many activities to tick off from their list, they did not plan to be on the mosquito's menu! That's when their bug watches and bug sprays came into play, all being of great help during their warm evenings and nights under the stars. Moreover, they said the subtle hint of fragrance from our products added a nice touch to their whole trip. Mission Complete!
Stéphane: Unfortunately mosquitoes are amongst the 'wildlife' in Tanzania. We were therefore very happy to enter your Win Your Holiday competition and receive your BugCo products to take along. Especially after sunset, there were a lot of mosquitoes in Tanzania! The combination of the bug watch and the bug spray worked absolutely perfect for us! So good that we didn't even need to use the cooling spray for bites. And the bug watch and spray even smells nice as well!  🙂
Going on holiday before September 30th 2019???
Enter our #WinYourHoliday competition to be in a chance of winning the cost of your holiday back!
(((Worth €5,000)))
Sign up here: https://hellobugco.com/winyourholiday/